Details

Created:

01 September 2018

WYKAAO will once again participate in the Terry Fox Run this year (Sunday, Sept 16). The run site chosen is our favourite Markham-Unionville location, a major part of the route inside the Toogood Pond Park with breath-taking scenery (1km-route map, 5/10km-route map).

For a number of years, we have been proudly supporting The Terry Fox Foundation in its ongoing work to fund innovative and progressive cancer research programs. Please support our team by joining, or making a donation. Your kindness will impact the lives of so many people living with cancer.
Details

Created:

29 August 2018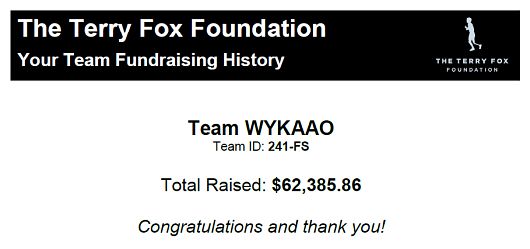 See the details here.
Details

Created:

26 August 2018
On Saturday August 25, Bonbon Hu ('65), on behalf of WYKAAO Board of Directors, organized a lunch celebrating Mr. Anthony Ho's birthday at Paradise Fine Chinese Dining. A number of alumni and family members from Class of '65 also attended the event. Click here to see more pictures.
Details

Created:

22 August 2018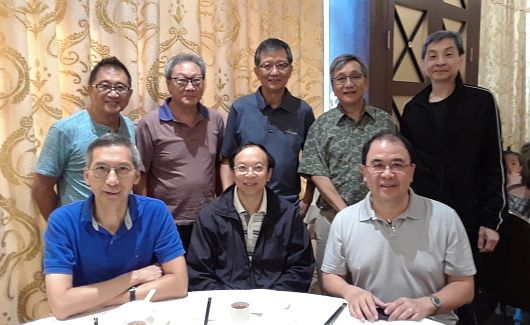 Almost everyone from Class of '69 in Toronto area attended a dim sum brunch with visiting Anthony Yeh on Sunday August 19.
Front row (L-R) George Cheng , Dr. Anthony Yeh, Dr. Feix Liu
Back row (L-R) Eric Lam, Tony Yu, Edmund Choy. Wilfred Wei, Michael Wong
Details

Created:

18 August 2018
WYKAAO Picnic 2018 was held on Saturday August 18 at the garden terrace of Markham Mon Sheong Court. About 120 alumni, family members and friends attended the event at this brand new location opened just a couple of months ago. Organized tours of Mon Sheong Private Care were offered during the picnic; over half of the participants were interested and joined a brief tour of the facilities. Click here to see more pictures.
Details

Created:

14 August 2018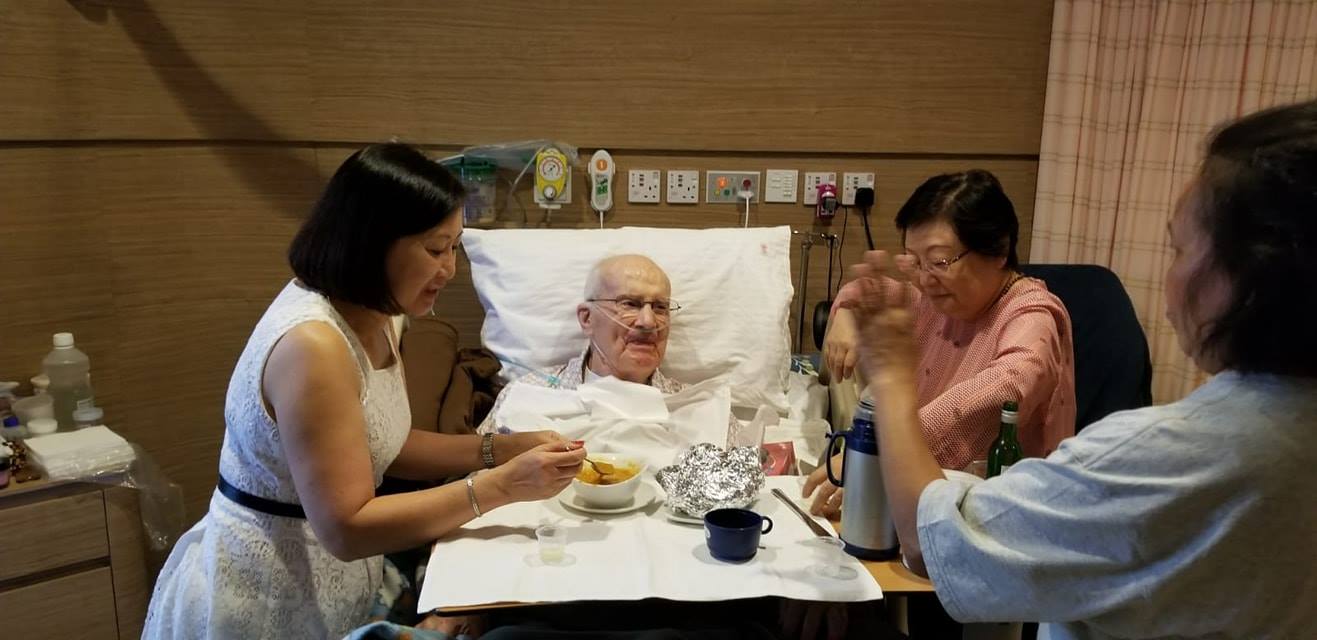 13 August 2018 "We finished a mini bottle of white wine"
14 August 2018 ""This morning. The mass becomes bigger and bigger!"
Details

Created:

13 August 2018
Joint-School Soccer Tournament 2018 was held on Sunday August 12 at Bayview Reservoir Park. There were five teams competing from the alumni associations of La Salle College, St. Joseph's College, the Salesians, Raimondi College and Wah Yan Colleges. A large number of joint-school friends and family members came to support and cheer for their team. It was a weather-perfect day for soccer; everyone had a good time and good exercises. Click here to see more pictures.
Details

Created:

12 August 2018
Please click here or the photo to view the album.
Details

Created:

12 August 2018
Update on Fr. Naylor Posted by Fr. Zee:
Doctors decided against surgery. Pray that Fr. Naylor will return to the Lord without much suffering!
Billy has all the info for the donation of his body--a final offer of a lifetime of loving and dedicated services and prayers!
Dear all,
Please be informed that Fr Naylor is suffering from acute peritonitis. He is now in Kwong Wah Hospital,E7,Room 4, bed no.6. Visiting hour is from 12pm to 2pm & 6pm to 8pm.
Please keep praying for Fr Naylor.
魏神父患了腹膜炎。他現在廣華醫院E7,4號房,6號床。探病時間為中午十二點至兩點;下午六點至八點。
讓我們為魏神父祈禱。
By : The Nursing Team
Details

Created:

11 August 2018
A Memorial Mass will take place at 8:00 p.m. on Saturday, 25 August 2018 at St. Ignatius Chapel, Wah Yan College Kowloon in memory of our beloved Ms. Monica Tang. A slide show "Life of Monica" will be played at the Chapel from 7:30 p.m.
As a tribute to Ms. Tang, in lieu of sending flowers, please donate to "Fr. Kelly Educational Fund Ltd.". A Donation Box will be placed at the Chapel. Donations in Canada can be made following the link here and put "Wah Yan College, Kowloon – Fr. Kelly Educational Fund" in the Message box.