Details

Created:

03 July 2017
《人有悲歡離合,月有陰晴圓缺》,就是人生。
六月間與內子遊卑詩省,踏足列治文、髙貴林、溫哥華、班拿比,正好體驗人生的喜、樂、離、合。
喜者,能出席五十多年前,香港儲蓄互助社協會,義工朋友女兒出閣之喜。更藉此西遊期間,與其他朋友、同學,再度相聚,喜上加喜,喜上眉梢。
樂者,樂見外孫,從去年爬行、牙牙學語,到今日腳踏實地、妙語連天,他小小腦袋的自動程式處理。但發音仍大有改善空間,這是人生學習過程。
Details

Created:

20 June 2017

Summer Solstice, the longest day of the year, indicates the arrival of summer.
春天不是讀書天,夏日炎炎正好眠,等得秋來冬又至,收起書包過肥年。
Details

Created:

14 June 2017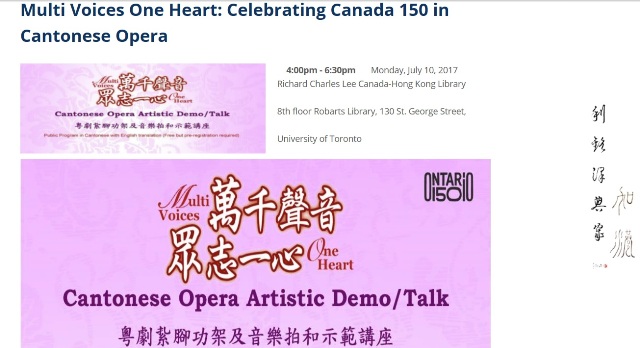 4:00pm - 6:30pm
Monday, July 10, 2017
Richard Charles Lee Canada-Hong Kong Library
8th floor Robarts Library, 130 St. George Street,
University of Toronto
Details

Created:

09 June 2017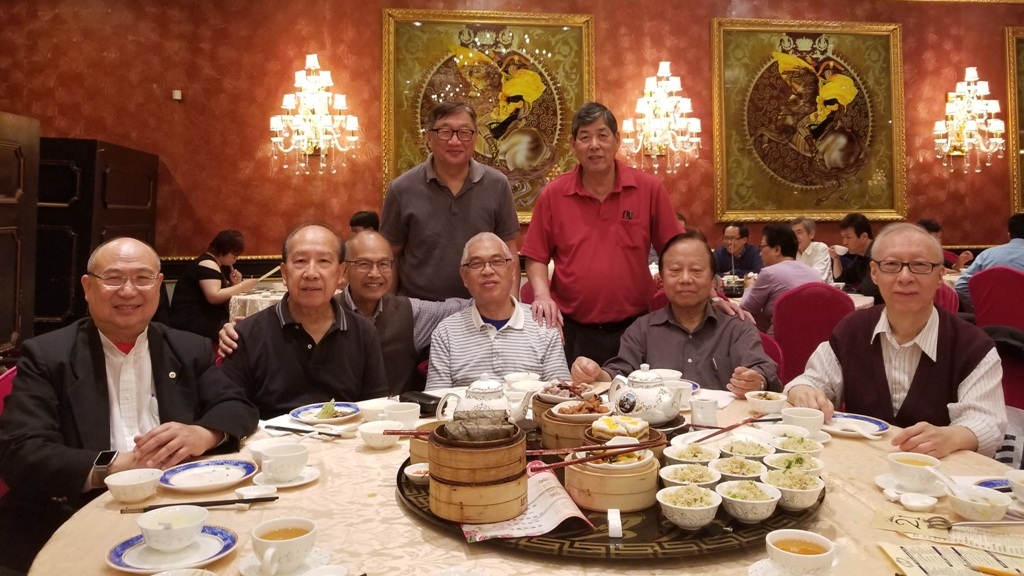 Leonard & Ivy Leung were visiting Toronto and we had a nice lunch gathering onThursday, June 6.
During lunch Peter announced that a
Reunion of Class of 61
would be held in Toronto in 2018 September 20-22.
Click the group photo to view the happy moments at lunch.
Details

Created:

09 June 2017

Click the image to see the album.
Details

Created:

05 June 2017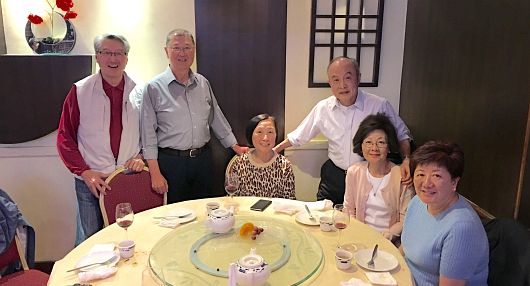 As a nice event, 3 WYK'65ers met in London, England, for a dinner on June 5, 2017.
From Left to right :
Lawrence Hsiung (from San Francisco), Bonbon Hu (from Toronto), Margaret Hu, Francis MK Choi (from Hong Kong), Lydia Choi, Peggy Hsiung.
Details

Created:

04 June 2017
Here
is a recently published article in the Canadian Journal of Diabetes by my student and me on the subject:
Although it is a peer-reviewed scientific article, I trust the conclusions and recommendations are easy for non-medical people to understand.
It looks like that Chinese with stroke have a higher frequency of Diabetes and their prognosis fair worst even if their blood pressure severity is not as bad.
Details

Created:

03 June 2017
In 1922, with the rapid success of WYHK, now using Diocesan premises, and made a Grant-in-Aid School, Peter Tsui was able to recover some of his early investment. He wanted to develop what he regarded as a branch school in Kowloon (WYK) which subsequently opened in 1924. He was wrong of course because as a Grant School, WYHK could not technically have a Branch, WYK was a separate private school from WYHK which was a Grant School by then. But nobody, not even the Education Dept, challenged him in his subjective mindset regarding the two schools.
While basting in early success of WYHK, Peter Tsui surmised - could schools be viable and sustainable as a business when teachers' salaries had to be increased every year, but school fees could not be raised every year to catch up? His own answer was negative. He concluded that he must develop side-businesses that could subsidise his educational enterprises.