Details

Created:

13 March 2019
今年六五同學慶祝豬年,緒事如意;又籍第一次在南半球舉行之周年『狂想』聚會;加上重祥同學喬遷之喜,來一客黃旗斑三喫慶祝:有芥菜豆腐斑骨頭湯、枝竹白菜苗炆斑腩、還有油泡西芹斑球。正是,樂也融融。(點擊觀看更多照片。)
Details

Created:

12 March 2019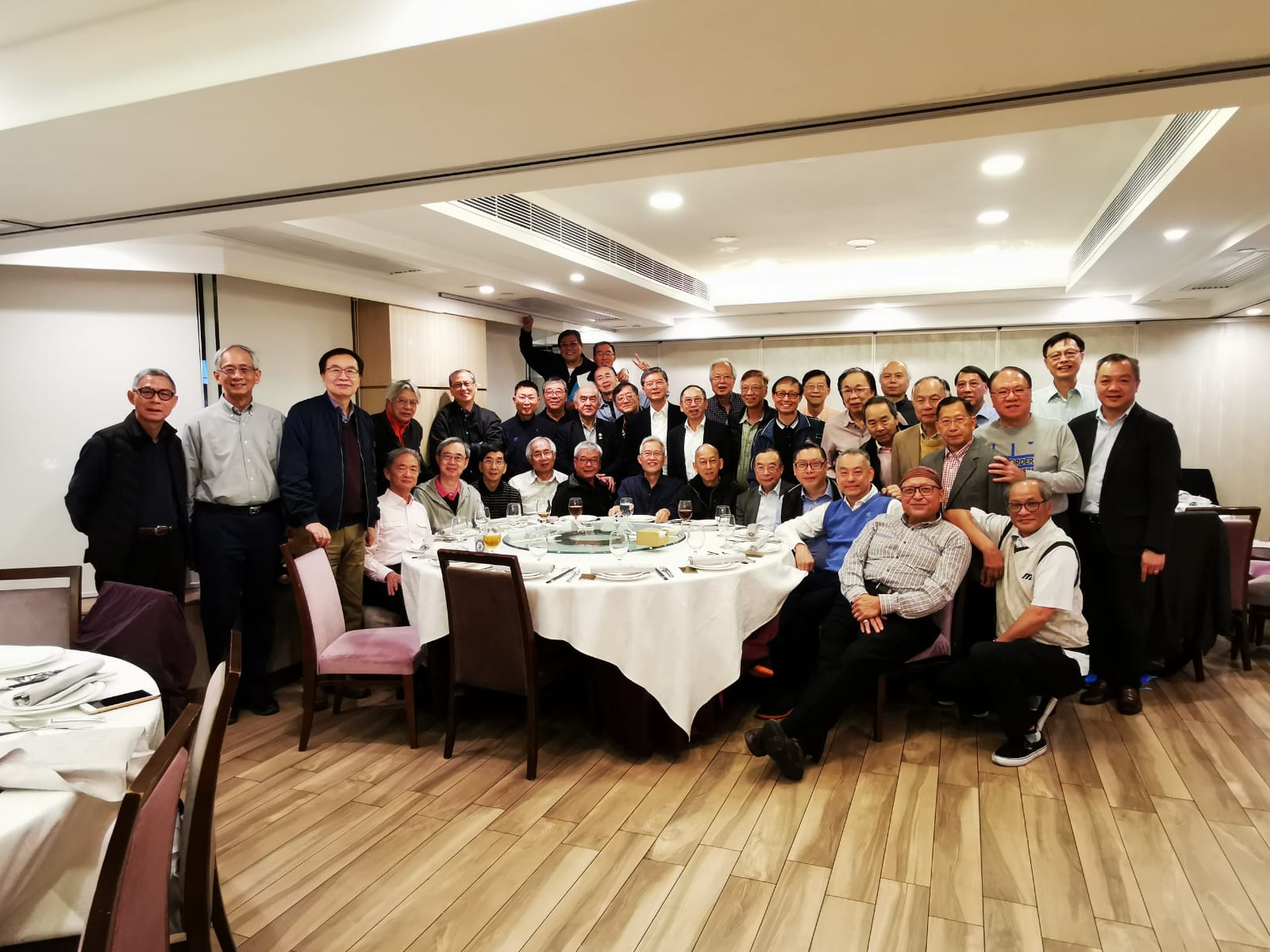 Please click here to see the photo album.
Details

Created:

24 February 2019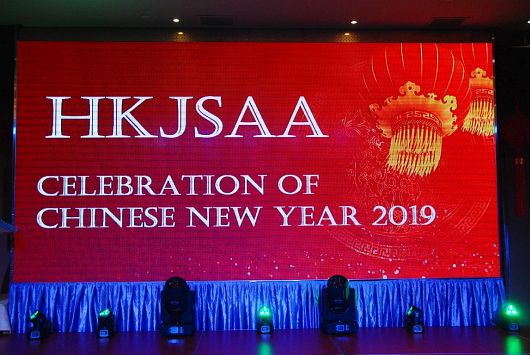 Hong Kong Joint Schools Alumni Association (HKJSAA) celebrated Chinese New Year 2019 on Saturday February 23 at Royale Fine Dining & Banquet. Karaoke session started at 4:30pm with more than 40 participants, followed by dinner. About 170 alumni, family members and friends attended the event hosted by alumni associations of seven schools (La Salle College, Paulinians, St. Francis Canossian College, St. Joseph's Anglo-Chinese School, St. Joseph's College, Wah Yan College Hong Kong and Wah Yan College Kowloon). Click here to see more pictures.
Details

Created:

23 February 2019
Lucas Wun 雲漢燊 ('66) received the W.I.S.E award from Mr. Eric Rosendoh and Ms Brandy Payne, both Members of the Alberta Legislature. Click here to see more pictures.
Details

Created:

11 February 2019
Details

Created:

03 February 2019
豬年將屆,祝大家
豬年諸事如意,四季萬家吉祥!
豬到喜相迎
年晚人歡慶
諸君身壯健
事事皆功成
如願樂得償
意誠心念正
四時體安泰
季季魄力盈
萬緣添美善
家和福壽興
吉兆陰霾散
祥雲朗日晴
- 陳瑞文 '71
Details

Created:

31 January 2019
News of the passing of our beloved former WYK teacher, Mr. Wong Chin Wah, brought upon not only sadness but nostalgia. Chok and I, were at WYK from 1952 to 1958, and had Wong, Sir as our mathematics and chemistry teacher. His teaching method was innovative and clever, providing us lifelong skills till today. His extracurricular activities as the main figure in the staging of Gilbert and Sullivan Operettas and Cantonese operas in English claimed for Wah Yan Kowloon a league of its own among all the English high schools in HK. He was an idol to many of his students and the two of us especially wished we could emulate him in life and career. Wong, Sir left an indelible image in our minds that would last till our last days. We wish Wong, Sir, a well earned rest and offer his family and friends our deepest condolences. Wong, Sir, RIP.
~ Chung Yu, WYK 57.
Details

Created:

28 January 2019
Click the image above to read the latest newsletter from WYKPSA.
Details

Created:

24 January 2019
Memorial mass for Mr Wong was held on 25 Jan 2019 at St. Paul's Convent School.