Details

Created:

21 June 2018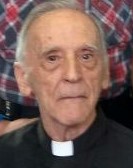 "醫院姑娘消息:Fr Naylor可在一人攙扶下在病房內慢行一圈。說話仍然不好。新薄血藥用了一段時間沒有大問題。其他一切平穩,進展良好。" ~ Edmond Wong (71)
Details

Created:

14 May 2018
Due to unforeseen circumstances, this event has been postponed until further notice.
Preplanning your final arrangements can save your family and friends from having to make decisions at a difficult time. It also gives you time to make the right choices. Patrick Chan 陳沛齡 (WYK '67) will make a brief presentation on "Pre-Arrangement – Why? How?" in the networking dinner.
Date: July 13, 2018 (Friday)
Time: 7 pm
Venue: Emperor Fine Chinese Cuisine 君臨天下
9019 Bayview Ave, Richmond Hill
Cost: $45 per person
Details

Created:

16 June 2018
《祝父親節幸福快樂》 __ 陳瑞文 (71)
祝願家家喜團聚
父慈子孝樂融融
親情洋溢心花放
節日謳歌意濃濃
幸運之神來襄助
福星高照耀蒼穹
快慰天倫盡歡愉
樂而忘憂自從容
Details

Created:

12 June 2018
The Richard Charles Lee Canada-Hong Kong Library will host "Hong Kong: Asia's World City" Roving Exhibition from June 18 to 22, 2018. Produced by the Hong Kong Economic and Trade Office (Toronto), this exhibition showcases Hong Kong's achievements in areas such as economic development, green living, education, innovation and technology, transport and infrastructure, and arts and culture, as well as the beauty of its natural environment.
Details

Created:

09 June 2018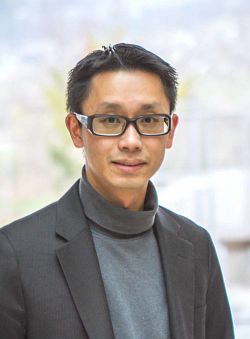 Eric Li (WYK '95, our Canada West correspondent), an assistant professor at UBC Okanagan, who turned 40 after being nominated, is the final honouree for this season of the Kelowna Chamber of Commerce's Top 40 Under 40 program by BDO Canada.
Eric Li wants to you take more public transit, shop local, get more exercise, respect the environment, watch what you eat, hire a young professional, welcome newcomers and reduce your garbage output. With such a wide-ranging agenda, Li, an assistant professor at UBC Okanagan, isn't doing this alone.
"Since I've included the Healthy Living project to the Introduction to Marketing course, over 100 student teams have worked with 25 partner organizations on community-based projects," said Li.
Details

Created:

04 June 2018

[Franco Lee '76 left early to take his 2 sons, aged 11 and 13 to Saturday Chinese School;
siister of Monica, Maria; sisters of Christina, L-R, Donna, Renata, Jennie.]
The Lee family hosted the happy lunch on Saturday, June 2, at a Markham restaurant.
Details

Created:

29 May 2018
Class of 1967 gathering with the visiting Bill Li.
Details

Created:

28 May 2018
Team WYKAAO played some very respectable matches in the New Horizon Lions Club Charity Table Tennis Tournament on Sunday May 27 at My Table Tennis Club. Our team came second in group round robins, lost in the quarter final to the number one seeded team (that went on to capture the first runner-up of the tournament in Community Category). Salute to the team members for their great effort!