Class 1967

Articles and News of Class 1967 (Please also visit the Class of '67 Facebook)
---
Details

Created:

13 May 2022
67ers in Vancouver 13 May 2022
From left - Joe Chan, Larry Yip, Leo Chu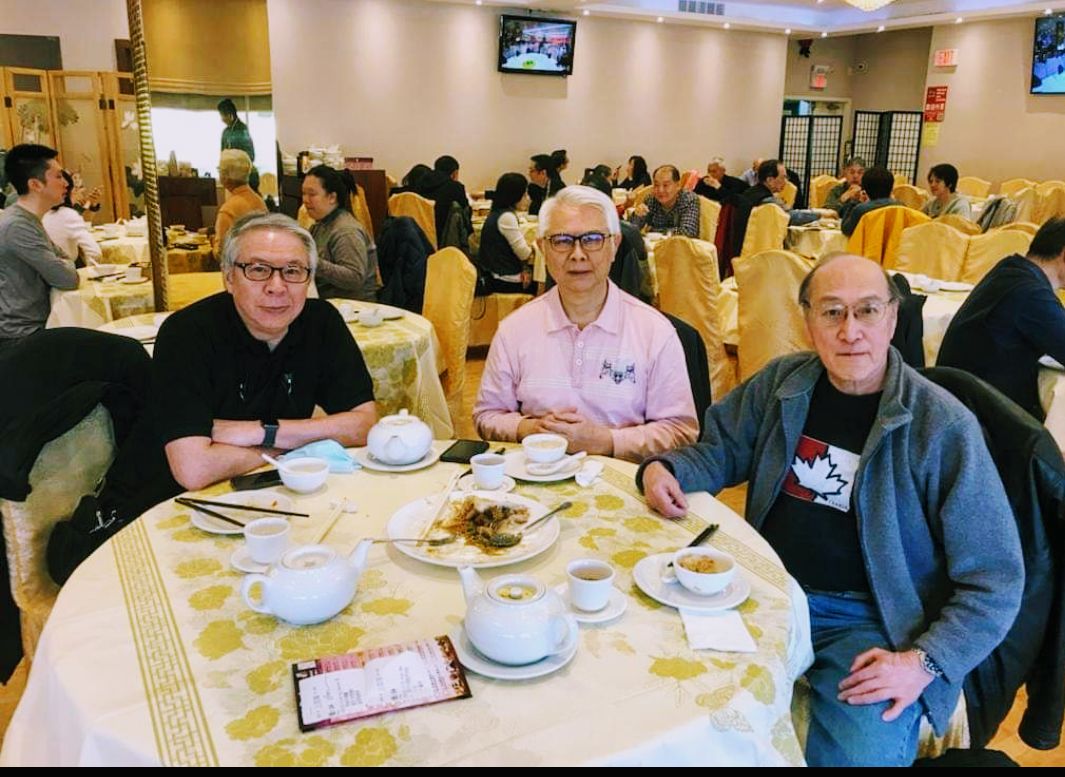 Details

Created:

17 September 2021
Contribution by Tim Kwan and Ron Tse. This room plaque was put up on the 6th floor of the new Mon Sheong Long-term Care facility.
Details

Created:

07 September 2021
WYK1967 Zoom meeting
'67 Zoom meeting
華仁67老同學陳尹珩邀約:
邀請各位出席一個網上吹水會,分享離校50多年的人生體驗,詳情如下:
活動名稱: 67華仁仔吹水會
日期: 15 September 2021 Wednesday
時間: 2100 HKT (0900 EDT)
途徑: Zoom
Please PM for Zoom ID and password
Details

Created:

14 July 2021
From left - Joe Chan, Leo Chu, David Chong, Albert Kee, Larry Yip
Details

Created:

16 June 2021
Vancouver, BC
2021.06.16: L-R Leo Chu, Joe Chan, David Chong, Henry Yung, Larry Yip.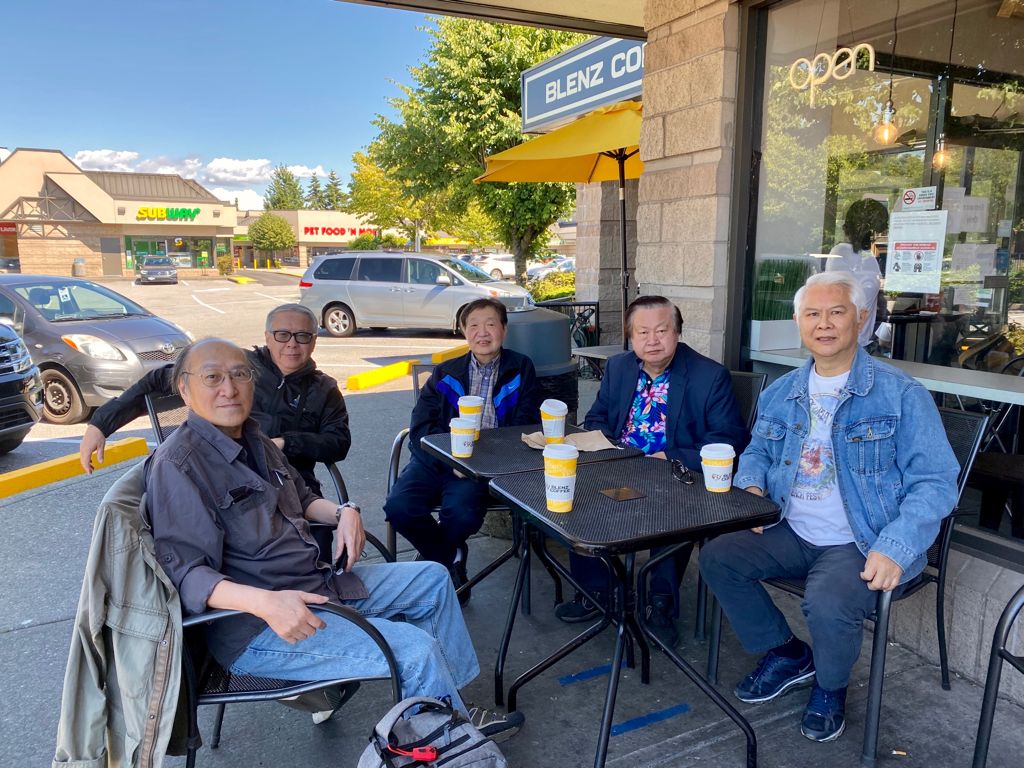 Details

Created:

21 May 2021
Joe Chan, Leo Chu and Larry Yip met for outdoor coffee in Vancouver.
Details

Created:

25 February 2021
Congratulations to Tim Kwan ('67), for receiving the Governor General's Meritorious Services Medal for his leadership in the design and establishment of Mon Sheong Court, a series of culturally relevant residences for seniors in Toronto's Chinese communities.
Details

Created:

22 January 2021
我們的老同學,楊純駒,本月15日於聖德肋撒醫院因久病肺癌,離我們而去了。
祝願他於彼岸,繼續享受那處美麗的湖光山色,樂消遙🙏🙏🙏定於2月4日晚於世界殯儀館設靈,翌日早上出殯。RIP 阿Q. We all miss you!
Details

Created:

01 March 2020
Congratulations to Tsang Leung, 曾亮, (WYK67) recently elected to the US National Academy of Engineering!
Tsang, Leung, professor, electrical engineering and computer science, University of Michigan, Ann Arbor. For contributions in wave scattering and microwave remote sensing theories for satellite missions. Here is the link to the news.