Details

Created:

19 January 2019
https://www.facebook.com/WahYan100/
華仁書院穿越百年同步立新慶祝系列主頁 Wah Yan College Transcending 100 Series Homepage
Details

Created:

19 January 2019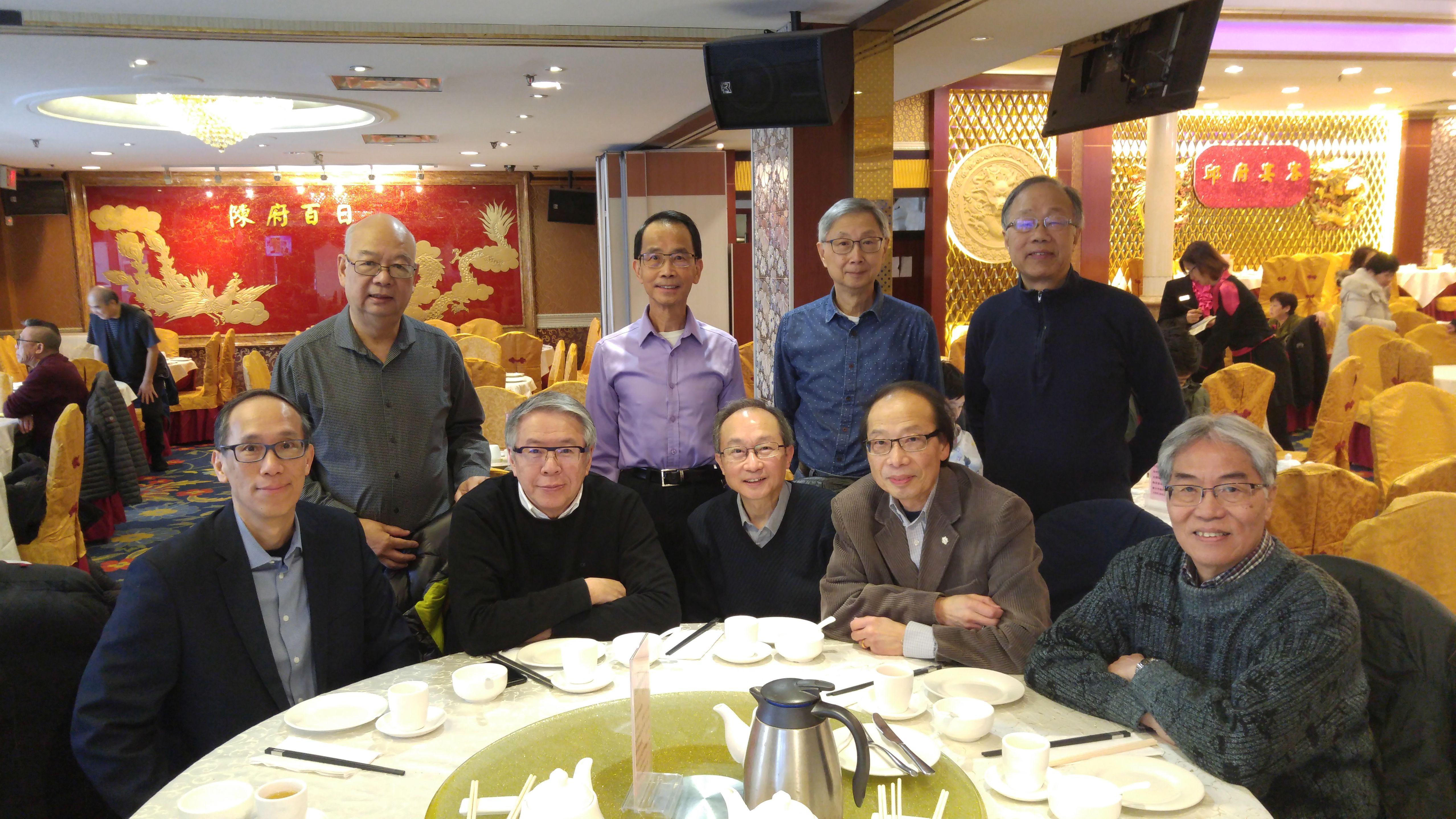 A lunch was held on 18 Jan 2109 at the Golden Court Restaurant in honour of the visiting Joseph Chan (Sitting second left), President of Fairchild Media Group from Vancouver.
Link to the Fairchild TV function Joe was in town for - https://m.facebook.com/story.php?story_fbid=2462515180457039&id=928307663877806
Details

Created:

15 January 2019
https://www.facebook.com/WYKAAO/videos/2346332365652996/
Details

Created:

06 January 2019
The Ontario Alumni Chapters of Wah Yan College, Hong Kong and Wah Yan College, Kowloon will jointly hold a memorial mass for the Late Rev. Fr. A.J. Deignan SJ to be held on:
Saturday 19th January 2019
10 am - Reception
11 am - Mass (Celebrant: Rev. Fr. Peter Siu SJ)
At the Holy Spirit Roman Catholic Church
3526 Sheppard Ave E, Scarborough, Ontario
(On Sheppard mid-point between Warden & Birchmount)
(416) 293-7974
The passing of Fr. Deignan marks the end of an era of the wave of Irish Jesuits on their China Mission since 1926. The Memorial Mass will present a fine opportunity for alumni of both Wah Yans and Ricci Hall to say thank you.
Details

Created:

02 January 2019
Click here to see more pictures from Adrian Leung ('65) on his trip in Thailand.
Details

Created:

29 December 2018
二十四氣風雨柔
零售批發利潤周
一年到頭市道好
九故十親志向酬
歡笑開顏身安泰
樂聚天倫意優悠
無愁無懟心善美
憂患不侵福慧修
祝各位二零一九年事事順景歡樂無憂
陳瑞文 '71
Details

Created:

24 December 2018
恭送舊時年
祝來日美善
聖賢除惡暴
誕謾莫纏延
新曦祛頑霧
年開展朗天
快慰平安至
樂見眾團圓
謹以此詩篇,
祝願世界和平,
人人聖誕新年快樂!
陳瑞文 2018年12月