Details

Created:

06 December 2009
Date: Sunday, December 06, 2009
Place: The Mandarin
On his brief visit to Hong Kong, Philip Lee (WYK60) met with Principal Dr. John Tan (WYHK81) and John Lee Ting-Kong (WYK69) from Shanghai for the first time. Philip and John were also alumni of University of Manitoba.
Details

Created:

05 December 2009
Father Naylor has been teaching at WYK since 1967. To understand why he loves to stay at 56 Waterloo Road all these years, visit his web site. We look forward to learning his interpretation of our history and the Jesuit education on the occasion of the Wah Yan anniversaries.
Stay tuned.
Details

Created:

27 November 2009

Philip Lee, Lieutenant Governor of Manitoba, attended the 10th Canadian Chinese Legend on October 31, 2009 in Toronto. Here is the video produced by King L Chan.
Details

Created:

27 November 2009
Members from the classes of 66, 67 and 68 gathered for a dinner in honour of the visiting Joseph Chan on 26 November. Joseph, the President of Fairchild TV, was in town to officiate the Miss Chinese Toronto Pageant.
Details

Created:

22 November 2009
本年度週年大會已本月廿一日六時許假座君臨天下酒家舉行。各項事務順利通過。本屆理事相應產生,并推舉過去兩屈會長王曙明繼續連任會長。
大會後,聚餐開始,席開八桌,會員及佳朋滿座,有從澳洲是日抵踄者,有從芝加哥驅車參與盛會者,眾人歡聚一堂。
為紀念九華八拾伍週年校慶,本屆理事陳景良窮數月之力,製作一短片,名[時光<瑞>道],敘述九華成長歷程,致送各位賓客。於席間播放部份片段,掌聲,笑聲,此起彼落。有云陳景之作必是佳品。
其後又有(兵高)及抽獎,皆大歡喜,十時後,盡歡而散。
請按此觀看是晚相片。[時光<瑞>道]網上版本可在此收看,如欲購買DVD光碟(高解像加長版,並附加其它短片及珍貴資料文件),請到此網址。
Details

Created:

12 November 2009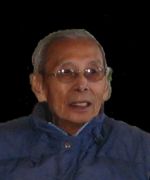 With Leung Kon-Woh passing away on November 09, 2009, another link to the days of WYK at Nelson Street is broken. After graduating in the forties, Leung became a teacher at an Anglican school. Retired in Toronto, he reconnected with WYKAAO in the 2007 fall picnic. During his final years at a Long Term Care Centre, he was a polite and friendly gentleman to all the nursing staff and fellow residents. His absence was greatly missed.

Our sincerest condolences to his family.
Details

Created:

11 November 2009
To commemorate the 85th Anniversary of Wah Yan College, Kowloon, WYK Alumni Association of Ontario decided to produce a video on her history.
President David Wong named it Moments in Time, 時光[瑞]道. Dominic Chan King-leung (64) undertook the project as producer-script writer-commentator, being helped by Jeff Mah (78) and a committee of researchers. The video was finally approved at King Chan Studio on November 08, 2009. The technical team, Jeff and Eric Li (95), had the souvenir DVD ready free for members at AGM dinner on Saturday, November 21. Here is the web version of Moments in Time. Click here and let us know if you would like to purchase a copy of the DVD ($10 (Can/US) or $75 (HK), shipping included).
Details

Created:

10 November 2009
Joseph Chan Kwok-Hung (1967), President of Fairchild Television, was one of the winter Olympic flame torch bearers in Vancouver. We are looking forward to seeing him in town to officiate the Miss Chinese Toronto Pageant 2009 later this month.
Details

Created:

04 November 2009
Father Coghlan has written a beautiful letter to National Geographic Magazine,
in which WYK, WYHK and Ricci Hall are mentioned.

Click here to enjoy it.

['I enjoy Magical Moments very much, for the breadth of experience, the depth of love of nature, and the English,' remarked SL Kong (53)]
Details

Created:

03 November 2009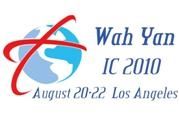 The conference will last for 3 days (August 20-22, Friday to Sunday) and will be held at the San Gabriel Hilton Hotel. The daily rate at the Hilton is about $130.Accommodations at other hotels (both more and less expensive) as additional options to the San Gabriel Hilton are being developed.

The main event will consist of one full day on (Saturday plus the Sunday morning) of gatherings and speeches by keynote speakers. The dinner on Saturday will be a Gala event with entertainment.