Welcome to our Special 1964 Web Section
This section contains articles submitted by classmates of 1964
- We love to share your latest news -
---
---
By Clement IP
In March of 2017, Dominic and I, and our respective spouses (Cecilia and Margot), went on an Eastern Mediterranean cruise on the Viking Star. The ship is practically brand new, since Viking launched its maiden ocean cruise only a year ago. With a capacity of about 900 passengers, there is plenty of lounge area for people to relax, and we never felt crowded at any time. All state rooms have a balcony, and our standard accommodation was quite comfortable. Best yet, there are two specialty. restaurants that we could patronize at no extra charge. Due to limited seating, Cecilia quickly secured reservations for us just in the nick of time. We were very glad she did that; the food and service were excellent.
Our 10-day voyage began in Athens and ended in Venice. We boarded the ship at Piraeus, on the outskirts of Athens. The narrative below describes our itinerary in chronological order. A 2-part travelogue video has been made by Dominic for us to remember it by and for you to watch, click here
Athens
We journeyed from Piraeus into the heart of Athens by motor coach. The sightseeing was no more than a whirlwind drive-by of a few highlights - the Hellenic Parliament, Syntagma Square, Temple of Zeus, and the Panathenic Stadium (a brief stop here for a photo op). The stadium is the only one in the world built of marble, and was the site of the first modern Olympic Games held in 1898.
喺香港二月五号星期日, Jeffrey 張慶攪了個小型舊同學聚會, 晚上六時半尖沙咀富豪酒家食晚飯.
當晚有十七同學參加, 非常之熱鬧. 天南地北, 無所不談. 因無' 好的一半' 參與, 少了顧忌, 談話更加暢所欲言.
黄智明帶了六枝红酒, 更助長講話嘅意欲. 世界大事, 名人風水命相及人哋嘅紅顏知己都有提及, 但居然無人講粗口喎, 你話奇唔奇呢!
當晚更加高興就係連扈國泰及馮浩棠稀客都有出現. 真係非常難得.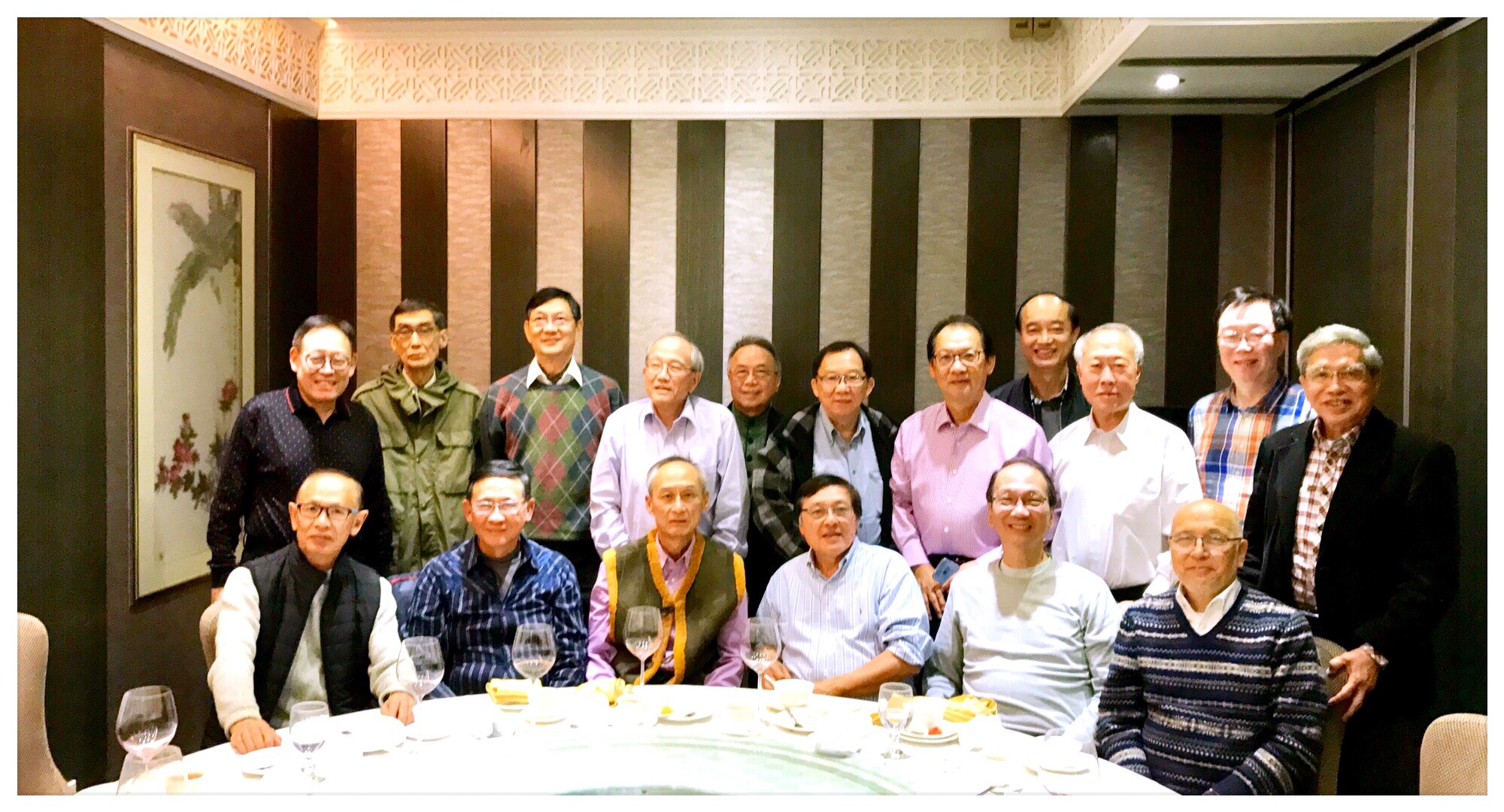 前排左至右: 麥振芳, 陳明生, 颜啟康, 陳景良, 梁世達, 洪德仁
後排左至右: 李兆鏗, 扈國泰, 黄智明, 梁健明, 林永康, 陸慶奇, 張慶, 馮浩棠, 劉绍基, 劉漢銓, 潘漢雄