Class 1969
Articles and News of Class 1969
---
Details

Created:

14 November 2014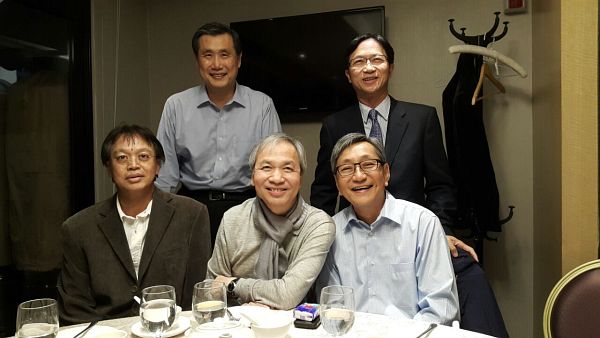 Class of '69 Reunion Dinner in HK on Nov 21, 2014
Back Row (L-R): George Chang, Edmond Ip
Front Row (L-R): Gordon Li, Louis Ng, Wilfred Wei
---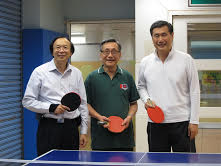 Campus Visit and Ping Pong Rally after Dinner (in HK) Nov 2014
---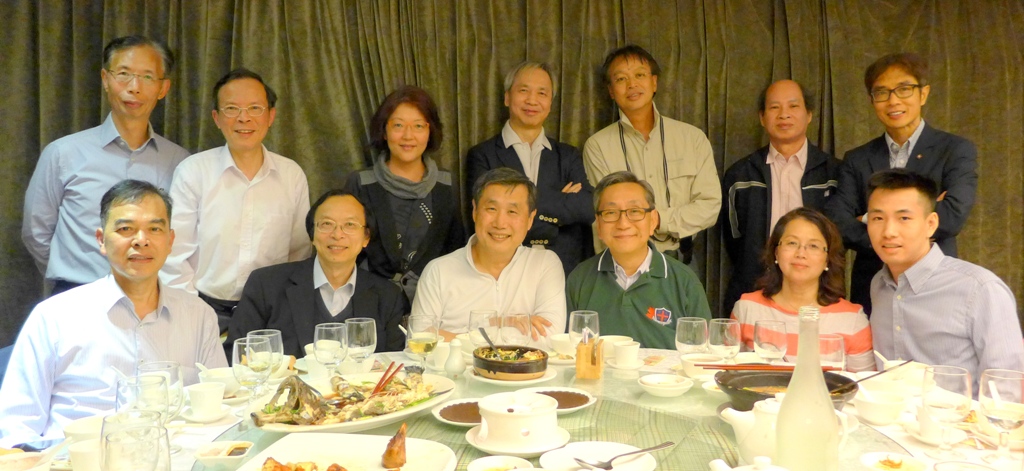 Large Reunion Diner  11/12/2014 right after Wilfred's arrival, impromptu ping pong game after

Back Row (L-R): Terence Leung (Cl.71), Derek Kwan, Ann Lee, Louis Ng, Gordon Li, Alan Kwok, Dr. Peter Yuen
Front Row (L-R): Norman Lam, Dr. Anthony Yeh, George Chang, Wilfred, Ivy & Naurice Wei
"George Chang beat both me and Anthony with his wicked strange rubber got the WYKAAO golf shirt. George Chang was an ex Toronto resident in the 90's and has now been formally invited as reserve member of our Cl. 69 table tennis team (currently consists of George Cheng, myself & Anthony Yeh from HK) in any future inter class WYK table tennis games. Winner of the last available WYKAAO association tie went to Louis Ng Chi Shing."
~ Wilfred
Details

Created:

05 October 2014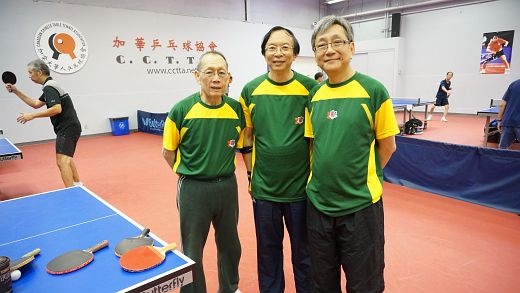 Anthony Yeh ('69) had a good rally with a few members and friends of our table tennis team during his visit in Toronto. Click the image to see more pictures.
Details

Created:

30 March 2014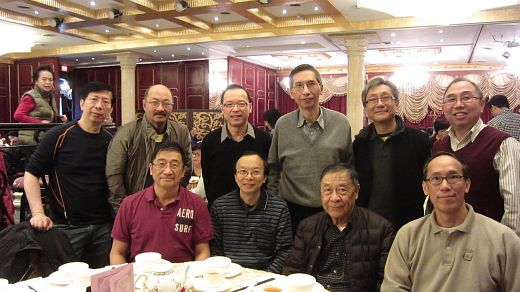 At the lunch gathering with Anthony Yeh ('69) after a friendly table tennis game in the morning (from left to right, standing - Allan Lee, David Ho, Thomas Lau, George Cheng, Wilfred Wei, Peter Poon; sitting - Eric Lam, Anthony Yeh, Mr. Anthony Ho, Jeff Mah) ~ March 29, 2014.
Details

Created:

26 January 2014
【明報專訊】在旺角區行醫多年的「街坊醫生」曹念國,昨晨在準備開診前突然在診室內不適昏迷,由診所內護士發現報警,惟曹醫生由救護車送院證實死亡,終年62歲。警方初步調查認為無可疑,列作「有人暈倒送院前死亡」案處理。 
猝死西醫曹念國被發現時已經昏迷,呼吸脈搏微弱,被送往廣華醫院,早上10時25分證實死亡。初步了解,曹醫生未有特別嚴重疾病,其猝死原因有待剖屍確定。 
據悉,曹念國為香港大學內外全科醫學士,1970年代畢業,多年前開始在上海街688號3樓樂善堂陳祖澤旺角分科醫療所工作,與街坊累積了深厚感情,頗受擁戴。 
熟客婆婆惋惜:他醫術很好。
Details

Created:

24 September 2013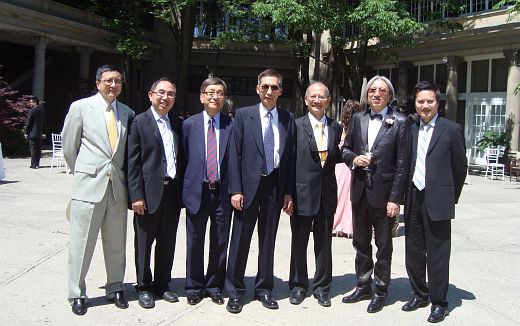 On 6/30/2013, a group of WYK alumni gathered together in downtown Toronto to attend Gean (eldest boy of John Chan of Cl.69) and Janice Chan's wedding. Relatives from HK, Canada, US and China made a great party. The happy new couple resides in Toronto.
Left to Right
Lawrence Chan ('72), Peter Poon ('69), Wilfred Wei ('69), George Cheng ('69), Dr. Kevin Tong ('62), John Chan ("69) & David Tong ('91, son of Kevin Tong and President WYCAA Vancouver (2012-2014)
Details

Created:

24 June 2013
日期:2013.07.17~23
地點:香港灣仔香港會議展覽中心
Reading the World, Reading for a better World--   YouTube
Chan Koon Chung, John (69) in Toronto.
Details

Created:

16 November 2012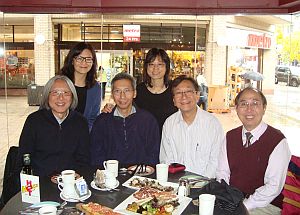 Chan Koon Chung, John 陳冠中 from Cl. of 69 visited Toronto on the invitation of International Festival of Authors Ontario Tour. Chan and wife Qu Yi met up with George Cheng, Peter Poon and Wilfred Wei of Cl. 69 on 10/27/2012 to tour St Lawrence Market followed by brunch downtown.
He arrived from Beijing, via Hong Kong (where he was awarded a Fellowship at the University of Hong Kong and Vancouver (where he attended our Alumni Association AGM dinner with younger brother Lawrence Chan Koon Ping who was an attendant at our NYC IC earlier). Chan gave presentations in each of the 3 cities he visited on this trip.
He is an internationally known author with many books published to his credit. In 1976 he co-founded the City Magazine with several friends including Peter Dunn (also Cl of 69).
Details

Created:

27 June 2012
Dr. Anthony G.O. Yeh (Class of 69) was in town joining the table tennis practice session with the WYKAAO team (on Monday June 25). Anthony is Chair Professor & Head , Dept. of Urban Planning & Design, University of Hong Kong. He is also a current participant in the National University Presidents Table Tennis Tournament in China.
Click here to see the pictures.