Details

Created:

01 December 2014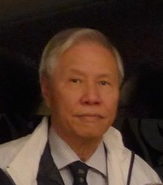 "Dear all, 
It is with great sadness to report that our brave and tenacious cancer warrior and former schoolmate, Steven Cheung 張志鴻 of F.5C passed away last evening, November 30, at 9:48 pm at Tuen Mun Hospital peacefully with his whole family by his side. The last of us to see him was James Li 李立本 who was there late yesterday afternoon - thank you James. 
Steven shall always be remembered for his courage, optimism and tenacity exhibited during the last part of his prolonged battle which took place in Hong Kong over the last 30 odd months. I feel honored to be able to call him my schoolmate and my friend! 
May he rest in eternal peace in God's embrace. 
With deepest condolences to his family,
Sincerely,
Alex"