Details

Created:

17 July 2018
《The Disaster of June 18, 1972》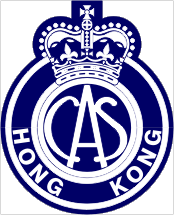 In the annals of Hong Kong, few disasters matched that of June 18, 1972 when heavy rain caused havoc in many places.
Here is my recollection of the disaster in the Mid-Level part of the Hong Kong Island.
When the disaster struck, I was serving in the Civil Aid Services (CAS) as a volunteer officer of the HK Rescue Unit.
On the day before the disaster, the Service had a formal officers' dinner, a very ritualistic affair. At that, the acting head of the agency, Acting Chief Staff Officer (CSO), Mr. C Y Chan (陳鎮瀛, now living in Toronto) took me aside and told me to go back to HQ the next day. I was going to man a telephone line all by myself.
I think the next day was a Sunday; that was why when I got there that morning, there was no office staff. Because I had worked there as a permanent staff before, succeeding Mr Wan Yiu Sing, WYK, Class of 1959, I knew the place. I went to my old office. I had my uniform on and some provisions and I sat there, reading some books, watching the phone.
Towards the afternoon, CSO called to tell me to "call out" (activate) the Hong Kong Rescue Unit. So I did. The unit was activated every time when a typhoon threatened Hong Kong. We always assembled in the basement of HQ and got our equipment out and loaded a truck, ready to go at a moment's notice. It was a well-oiled routine.

This time, as usual, they quickly responded and made all the preparations.
Then at night a call came from Government HQ. The caller told me to send some people to Po Shan Rd. To make sure we would bring all the necessary equipment, I asked what we would be doing and any special equipment we would need. We had lifting machines, flame cutters, etc. He only said it was a house collapse.
Since I was expecting more would be required of me at my station, I sent a young officer, Mr. SY Choi (who now resides in Canada) with a team out. As they were ready, they went out quickly.
Before Choi left, I told him to look for a Fire officer with a white stripe on his helmet, usually that signified rank among Fire officers, and take instructions from him. I told Mr. Choi to call back and keep me posted.
Soon he called back and told me that a Fire officer with a helmet that was totally white had pointed to a mound of dirt and told M. Choi to start digging.
I said since it was a house collapse there had to be some kind of building structure, broken but still there. He said no, just a mound of soil. Apparently, a hillside had come down and buried everything.
After a while, he called me again, and said they had gone down some 8 feet and extricated a young woman. She said her brother was still down there. So our men dug some more and got him out, too. I was later told our Senior III member, (a sergeant) Mr. LY Cheung was involved in the effort.
Later on, Mr. Choi, and the team came back to base.
Looking back, it was a pity we never asked for the names of the two persons, at least for record, and perhaps a PR event.
Anyway, I like to think we did our part.